Italian tenor Bocelli once again receives warm ovation in Prague
May 16, 2018
After his last appearance here three years ago, Italian tenor Andrea Bocelli returned to perform at a sell-out Prague O2 Arena show. With a set spanning well-known opera arias as well as film melodies, fans once again expressed their appreciation for the popular singer's outstanding performance with a standing ovation.
He was accompanied by the Czech National Symphony Orchestra and mixed choir. Other highly notable performances included that of Italian flautist Andrea Griminelli as well as the soprano Maria Aleida Rodriguez.
Fotogalerie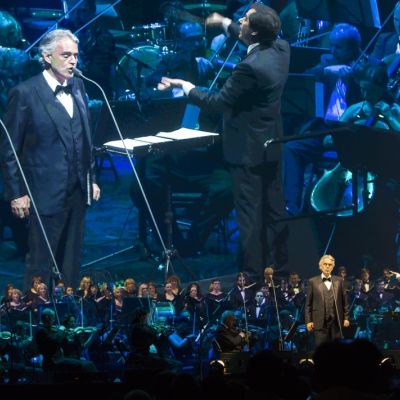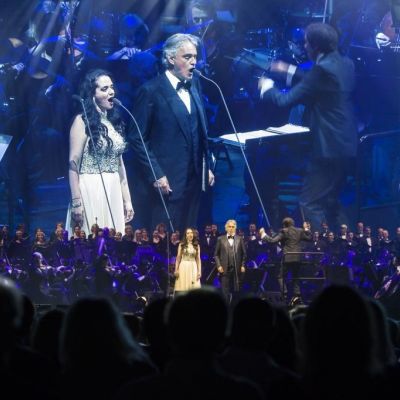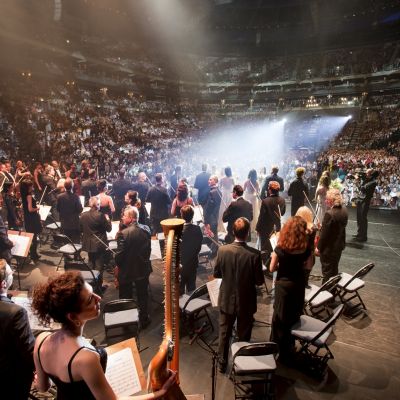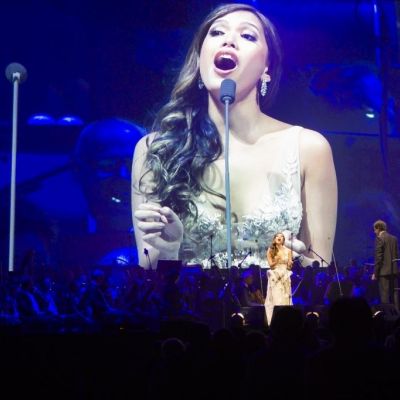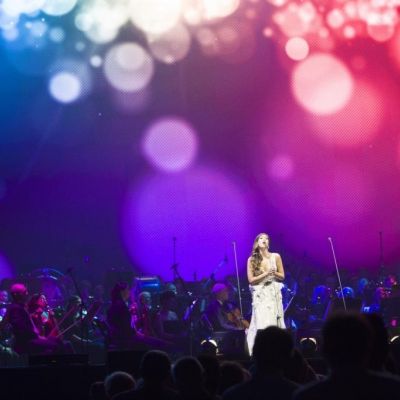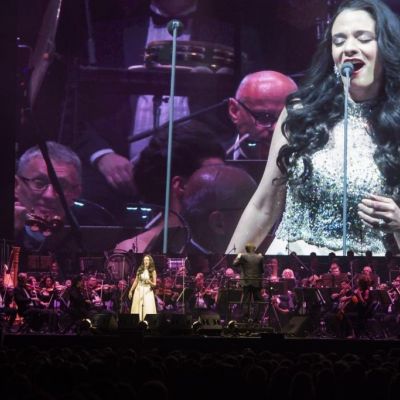 View gallery
The first part of the concert focused on the most celebrated and well-known classical pieces. Prior to Bocelli's arrival on stage, musicians and singers welcomed audience members with the Chorus of the Hebrew Slaves from Verdi's opera Nabucco. This was followed by a number of performances by the famous tenor including Schubert's Ave Maria and Panis Angelicus accompanied by the choir.
The second part of the show saw Bocelli break away from his traditional and modest style by shifting focus to popular melodies. This included the famous Maria from the musical West Side Story and the celebrated Neapolitan song O sole mio, in which Bocelli paid tribute the man who discovered him, the tenor Luciano Pavarotti, through video projection.
The video projections, accompanying the concert, were the only weak link of the show. At times distracting, uninspiring and superfluous, this was a shame and Bocelli was clearly capable of captivating the entire space with his charisma and voice alone.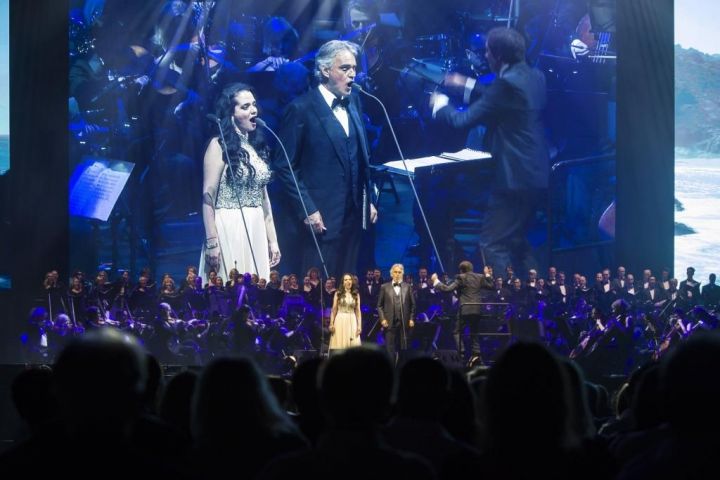 Alongside the singer, the audience was also bowled over by the flautist Griminelli performing the main parts in Monti's Csárdás and Morricone's central melody from the film Once upon a time in the West. During the course of the concert, Bocelli also announced that it was conductor Marcello Rota's sixtieth birthday and sang him happy birthday to mark the occasion.
The fifty-nine year old singer left his most acclaimed songs till the end: Con te partiro and Puccini's aria Nessun Dorma.
Originally from Tuscany, Bocelli started out studying law. To get by he worked in bars playing the piano and singing, and rose to fame in 1992. Over the course of his career, he has told almost 100 million records. Highlights in recent years include performing at the Champions League football finals, plus accompanying an orchestra conducted by a humanoid robot. He has also recorded songs with young pop stars such as Ed Sheeran and Ariana Grande.
Author: ČT