Czech National Symphony Orchestra picks up Grammy!
Apr 06, 2022
All eyes were on the Czech National Symphony Orchestra at this year's prestigious awards organised each year by the National Academy of Recording Arts and Science in the United States. Held in the evening of Sunday 3rd April to Monday 4th April Central European Time, the orchestra scooped up the Grammy Music Award for To The Edge of Longing from Vince Mendoza's album Freedom Over Everything.
Video
The announcement of the winner of our category starts at 37:22.

Vince Mendoza was nominated twice for two different tracks on his Freedom Over Everything album, which were recorded together with the Czech National Symphony Orchestra. He transformed the nominations in the category for best arrangement, instruments and vocals. Along with the CNSO, the rapper Black Thought from the band Roots, the soprano Julia Bullock, saxophonist Joshua Redman and drummer Antonio Sánchez all contributed to the project which derived inspiration from the current situation in the USA. Jan Hasenöhrl was the brainchild behind the project and producer of the album.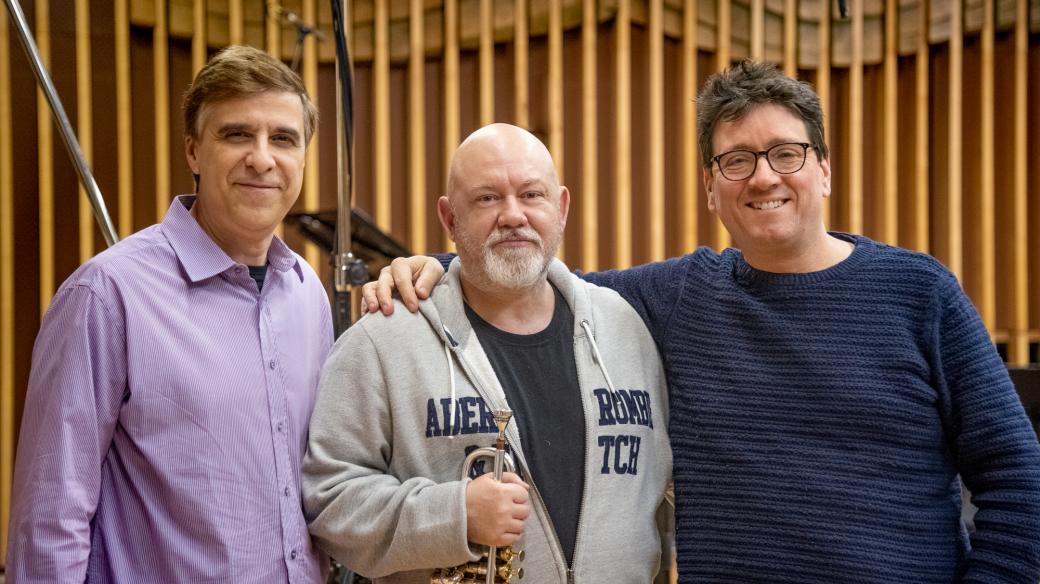 The director of the Czech National Symphony Orchestra Jan Hasenöhrl made the following statement: "For the CNSO, The road to achieving a Grammy got under way 6 years ago. The CNSO and I requested all of the tracks on Freedom Over Everything, we're the only producers of the CD! We're proud and grateful to both Vince as well as BMG for their assistance in its release."